Today new browser support the html5 and CSS3.  Its new way of creating the site using the html5. Before the invention of the html5 it is very boring work to create the gradient using the image and apply that image into css and html. It is hard to create the gradient using the CSS3 and that support the many browser web designer hesitate when this situation come on in front of them.
Now they don't need to worry about that kind of problem. Today many online free gradient and border,shadow generator tools available. I am writing here some of the most popular and dashing online CSS3 generator tools.
The following online CSS3 generator tool will save your time in designing a color full and attractive website. Find  the list of sites from my research.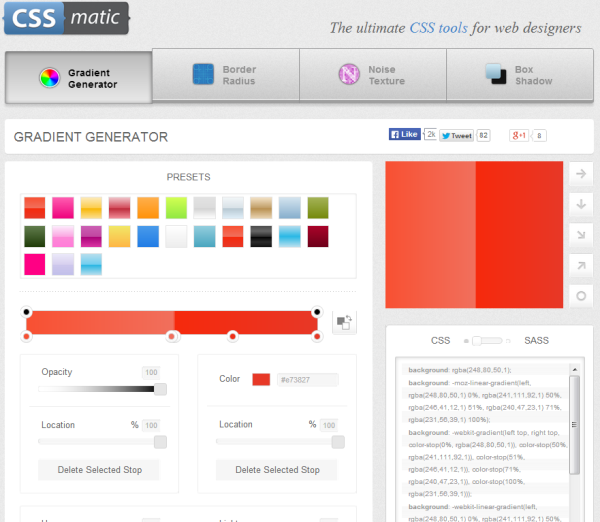 The ultimate CSS tools for web designers. It provide the amazing  Gradient Generator, Border Radius, Noise Texture , Box Shadow.
2) ColorZilla-Color Scheme Designer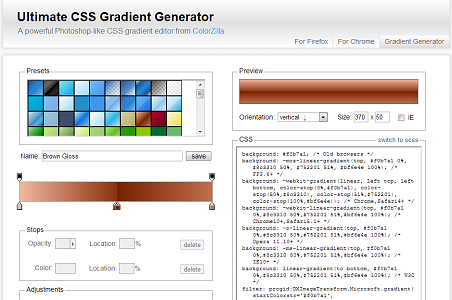 ColorZilla is ultimate CSS Gradient Generator. It's a powerful Photoshop-like CSS gradient editor from ColorZilla.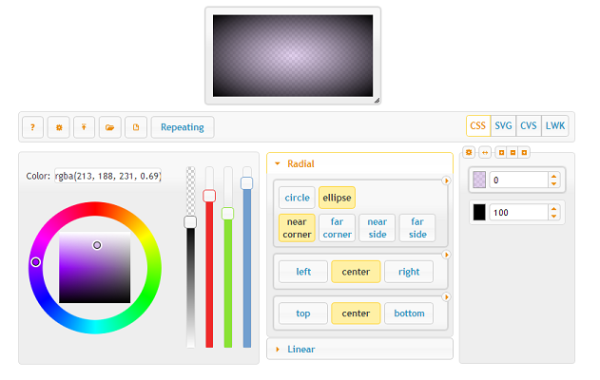 Visual CSS Generator apart from other online gradient editors and its has the color selection function from standard CSS color names.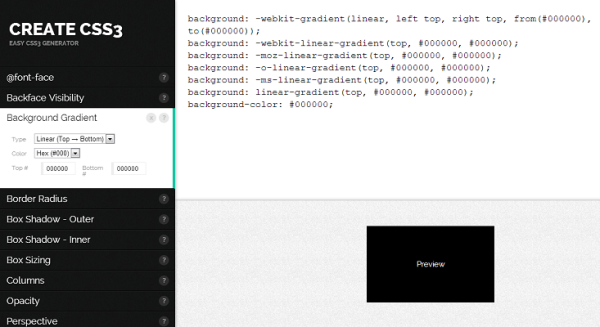 Generate CSS3 code quickly and easily with Create CSS3. Generates CSS3 for all the major browsers (Safari, Chrome, FireFox, Opera and IE).

The coveted CSS3 Gradient Generator has undergone a redesign and moved to its new home within the CSS3 Factory. It has maintained all of it's tools.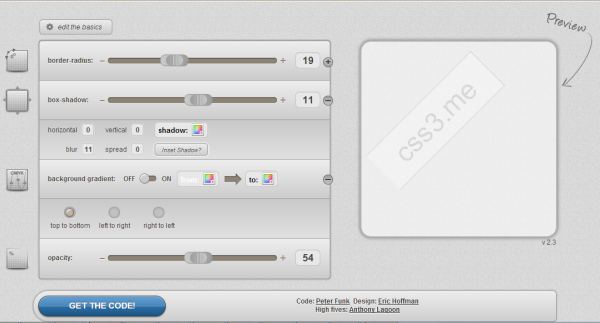 A visually clean customizable CSS3 generator which includes support for older browsers.
See Related Articles: