3D means Three-dimensional space is a geometric three-parameter model of the physical universe  in which all known matter exists. 3D can be labeled by a combination of three chosen from the terms length, width, height, depth, and breadth. Any three directions can be chosen, provided that they do not all lie in the same plane.
For 3D animations, all frames must be rendered after the modeling is complete. For 2D vector animations, the rendering process is the key frame illustration process, while tweened frames are rendered as needed.
Here i am going to write the Best Free 3D Modeling and Animation Software available over the internet that can be useful in  Creating 3D models with animation. Creating 3D models is not easy and the software alone can cost more than you think, It will be good if you know more about the open source 3D modeling tools out instead of the paid software.
Blender is free and open source software. Free to use for any purpose, forever. Blender is being made by hundreds of people from around the world; by studios and individual artists, professionals and hobbyists, scientists, students, VFX experts, animators, game artists, modders.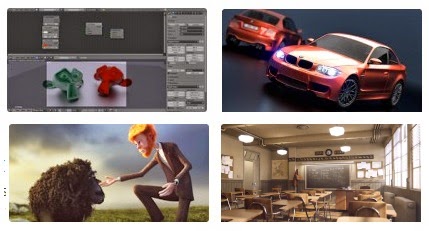 It has the many features like Photo realistic Rendering, Fast Modeling, Realistic Materials, Fast Rigging, Animation tool set, Sculpting,Fast UV Unwrapping, Full Compositor, Amazing Simulations,Game Creation,Camera and Object tracking,Library of Extensions, Video Editing, File Formats, Flexible Interface.
SketchUp is synonymous with friendly and forgiving 3D modeling software: we don't sacrifice usability for the sake of functionality. Start by drawing lines and shapes. Push and pull surfaces to turn them into 3D forms. SketchUp's has the world's biggest repository of 3d Models and 3D Warehouse to store and share models.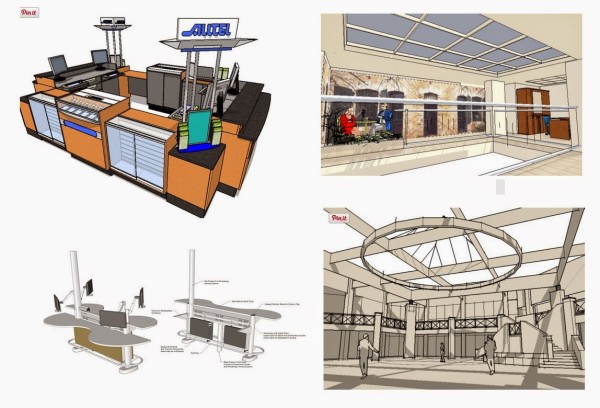 It has good features of the  Turn models into documents means your SketchUp model can be  reflected automatically in LayOut and can be  export as PDFs, images and CAD files.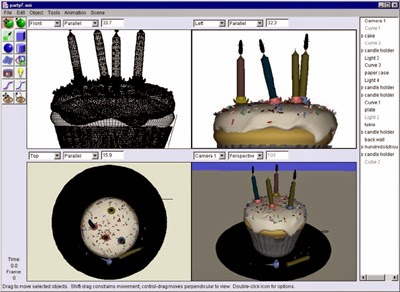 Art of Illusion is a free, open source 3D modelling and rendering studio. Many of its capabilities rival those found in commercial programs. Highlights include subdivision surface based modelling tools, skeleton based animation, and a graphical language for designing procedural textures and materials.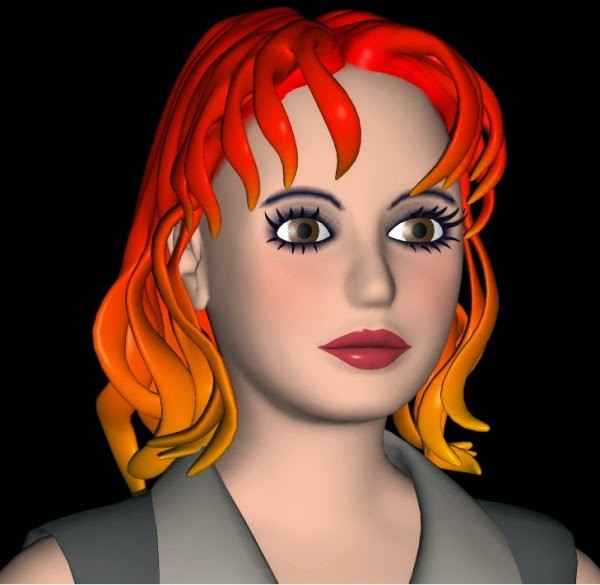 Seamless3d is open source 3D modeling software free and available for all under the MIT license. The 3d models you see here were made using Seamless3d, which is very powerful and practical 3d modelling software for anyone who wants to make quality 3d animated content for the web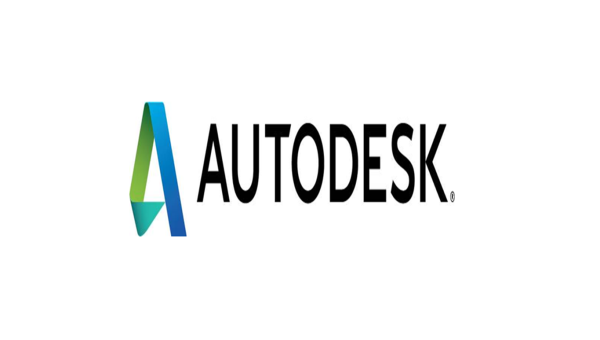 Autodesk is most leader software in 3D design, engineering and entertainment software. It has the many products like manufacturing, architecture, building, construction, and media and entertainment industries and  Award winners for Best Visual Effects, visualize, and simulate their ideas before they're ever built or created.