Its not an easy to create infographics without the knowledge of the graphic design and the ideas. Infographics is the way to design your ideas and data into the graphical representation which like to see everyone and Infographic helps to represent simple to complex data structure easily. Today infographics are the need of every business to presents the business ideas, marketing strategies. Infographics are also used for the education purpose and some times student require to present their project with the other at that time they can use the online infographic tools.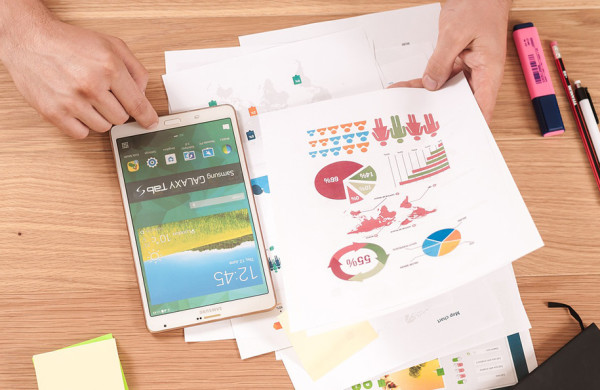 Infograph is used every where like books and magazine, news paper, advertisement, document presentation or online presentation, live conference and many other places.  In terms of technology infographics required social media strategy, SEO Analytic and software reports etc. Infographic use the text, charts, graphs, images and many other objects.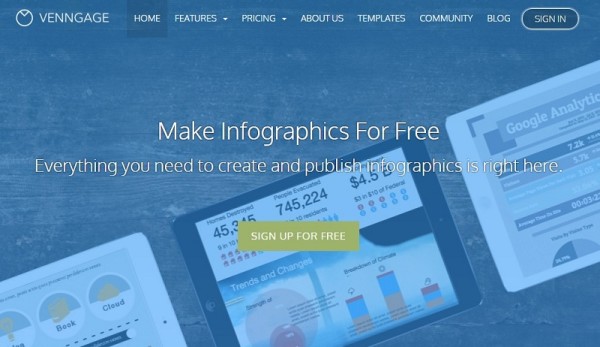 Venngage is infographic maker online tool that allow to create free infographic from the predefined good looking templates already available. Using venngage infographics maker we can visualize the data and information with the use of charts, text, icons and images. Venngage has the good option to change the fonts and colors for the infographic customization.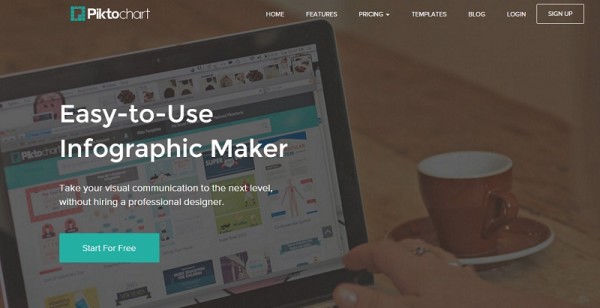 Piktochart is an easy to use  online tool to create the infograph. Piktochart is an stunning infographic maker tool and they provide over 500 templates designed by professional designers.  To create infograph first you can select and ready made template and then start customization of the template. Piktochart  has other features like infographics, report, resume templates, posters and presentation.  It can be useful as a poster maker tool for magazine.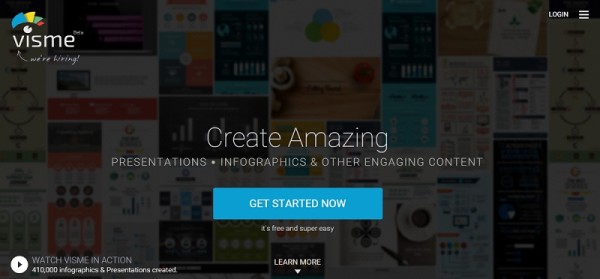 Visme is an easy and simple presentation and infographic maker onlne tool to represent your idea visually. Visme allow to create the reports, web content, product presentation and wire frames. It allow to access the created content from anywhere on any device like the cloud platform storage access. It also allow to share on social media website and to embed website or blog.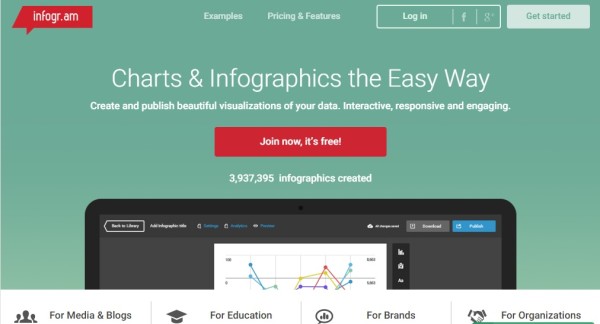 Infogr.am is also infographic maker tool that allow to join free. we can create the infographics and publish the nice visualization of the data. Create infographics by Just choose template , visualize data , publish and share with other by easily generating embed code. Its has search option to search the infographics and then choose the your work related template like SEO infographics template, social media infographics, business marketing templates etc.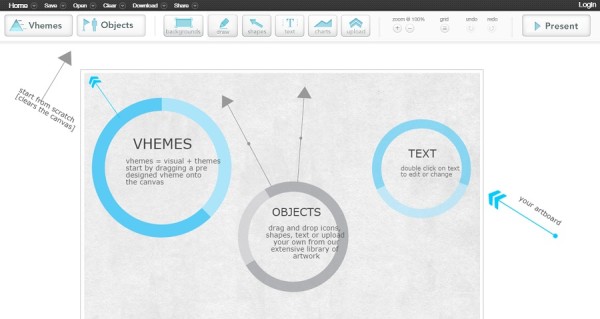 Easel.ly is application type tool with drawing tool to draw objects like shapes and arrows. It look like just any drawing application tool and backgrounds. To create infographic you need to place the object, draw something, put any text and change the background and then click on present to display the your infographic.
I know many of the above are premium online infographic maker tools but as per my view we can use this to get idea about the different type of the infographics which can be created using this tools and also can take reference of the how we represent the data on paper or in slide representation. Some of the above infogrpahic creation tools allow to create free infographic , publish and share or embed to the other blog or website. Also find some more link of the infographic creator tool at the below:
instantinfographicspresence.com