Facebook is a social networking site. Its allow any user to create the account. It allow the user to see the post in him/her network and also can post data in their time line.How Sign Up For Facebook?
To create the Facebook account first click here to sign up on Facebook Site. That will display the sign up page with below image looks like.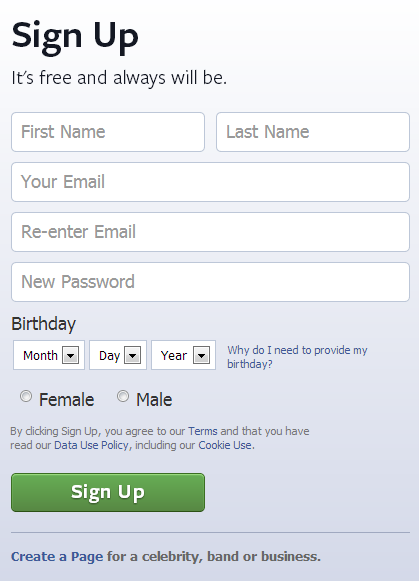 It is very easy to create the Facebook account in minutes. To create a Facebook account you need to required the basic information like first name, last name, email address,password , birth date and the gender.
After entering the details you need to click on signup. Then Facebook will be redirect to create your account and after that Facebook will send the confirmation email to verify the Facebook account in you email address which you have used here for the sign up.
Next the Facebook will ask for the some steps to create your profile and some other options. Facebook also allows you to skip that option.
Now your step 1 will be successfully created and you can see the step 2 for the Facebook log in if you are not logged in or you have already Facebook account.
See Related Articles..
How to Like Unlike A Facebook Page?





Facebook Like Page is functionality which describes that you are interested and do you want to see the new feed and post of that page into your timeline.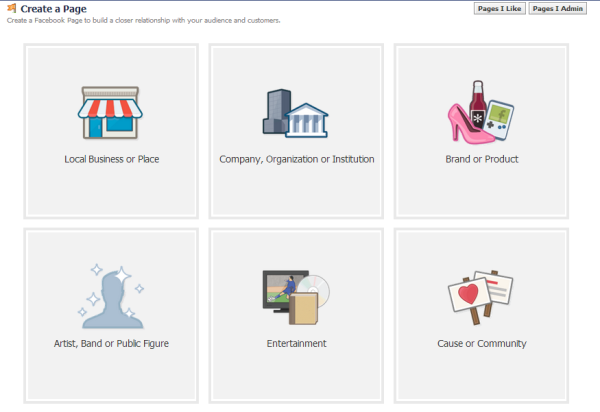 Facebook is very huge networking site and Facebook cover billion of active users monthly. Facebook has become an essential social networking media site and Facebook is best place for Local Business or Place, Company,Organization or Institution  Brand or Product, Artist, Band or Public , Entertainment and case or Community.