Facebook has recently created small app called celebrate pride lets user can create rainbow pride on his/her profile pictures.
Facebook has created this rainbow pride filter app after the U.S Supreme court has handed down a verdict that legalizes marriage for lesbian and gay couples nationwide as unconstitutional in a 5-4 ruling. Means U.S government has allowed the same sex marriage with new law in many states.
To use the Facebook Pride Rainbow Filter To your Profile Photo First open the Facebook Website and then Login In Facebook  and go to the Facebook home page.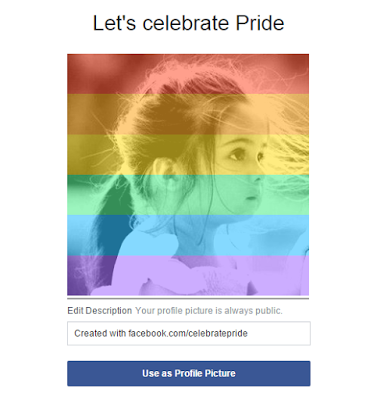 After this open the celebratepride Facebook page made by Facebook social network and create the stunning rainbow filter profile photo. Facebook made it easy for any one who can use only Facebook and not more knowledge of the technology and more website knowledge.