For many companies, social media networks are overwhelming as there are too many channels available, and they are adding new features all the time for businesses to integrate into their marketing plan. Besides having a responsive website design, your business success depends on creating a sensible strategy that perfectly fits your goals. Here are some important steps you can take to create your social media strategy.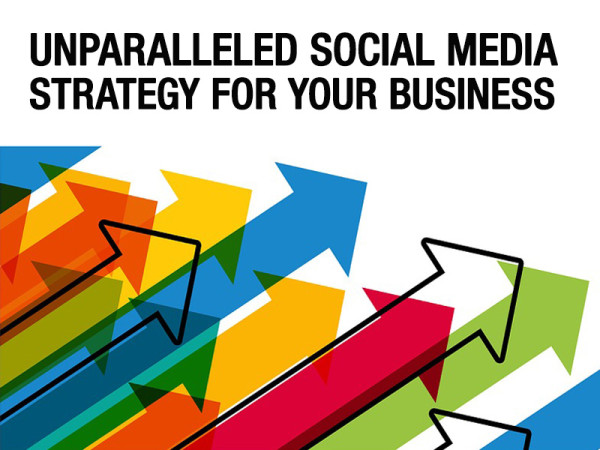 Find Out Your Target Audience
If you have not determined your target audience's preferences and their personas yet, start by defining the key demographics (age, gender, occupation, income, preferences) of the buyers you are trying to reach. Carefully think about the challenges and issues they are facing and trying to solve on a daily basis. This will help you creating a plan that works for your business.
Create a Company Blog
Fresh content is an essential requirement for a successful social strategy, so it is important to create unique, quality content on a regular basis. Brainstorm a list of ideas related to your business prospects and commit to writing at least 2 blog posts per week focused on dealing with the latest happenings in the industry. Consider posting informational content, videos, infographics, and presentations to keep your readers engaged and informed. If your blog is truly informative, people will be more likely to share your post on social media and extend your reach.
Maintain Key Social Media Channels
Many small businesses don't have the potential and resources to establish and sustain a great social media presence on every channel. It can be frustrating to learn the guidelines and the rules of engagement of different social networking sites at one time. It is advised to focus on a few. Research only important networks to learn where your target audience is most likely to spend time, and focus on your efforts on creating, nurturing and maintaining a solid presence on that channel instead of moving here and there.
Stick to a Consistent Schedule
According to one of the top Digital Marketing in Miami agency's, there is no secret to success on social media, all you need to establish a consistent posting schedule to engage your fans. Start by posting interesting about your brand, set the frequency of content you will post to engage your followers.
Measure Results
You can track your every social media activity and measure traffic that is driven to your website or blog from social media websites. Watch your posts regularly to check what people are responding to, look for the trends related to specific topics or keywords that generate more interest among fans. Once you start achieving traffic, set goals for key metrics to measure your progress. Make sure you choose metrics that are relevant, not too time-consuming and easy to collect. You can track the new no. of fans and followers, interactions and visits to your site from social media sites.
Fine Tune Your Tactics
Social media does not start working for you overnight, it takes a lot of time to build a great number of fans, establish your brand as an influencer and start measuring results. You will need to experiment a little to find the right combination of channels, content and messages that works for your audience. By the time, you will be able to adjust your content marketing strategy, social media plan and company persona according to the data you are collecting, use social media management tools to speed up social marketing. It will help you improve your strategy and generate more stable result. Social media marketing is just one part of a digital marketing campaign but a very important part it plays. We asked a very reputable marketing agency what would happen if the social media part of a campaign failed? The answer was short and to the point. Fannit: digital marketing campaign failed. If you cam't reach people and peak their interest on social media then you need to go back to the drawing board.
Are you still overwhelmed with all this social media planning? Hiring a corporate branding agency that devise a marketing plan for you and generate effective results is the answer to your all problems.