As we know Website Rank & SEO is more important for the every website, Facebook Like is one of the important parts of the Website Rank and the SEO. When some like on your Facebook post,image or video that is spread to many other people in network of Facebook.
Today Every website or brand are depend on Facebook for the more business and they use Facebook to get more sales and marketing of their products. If you have not created or not know How to create the Facebook Page then see the link to know more about How to create the Facebook Page?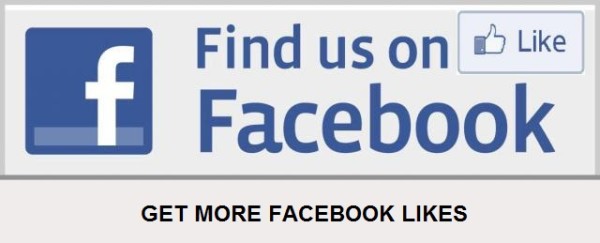 Now we come to the original point of How to get more Facebook likes, Please find the some point below that may be work with your website or blog, but it works for my blog.
1) Post Meaningful Information Related to Post
Sometime SEO or Bloggers are hurry to spread their article on Facebook and they post speedy their post without research on their keyword. To get attraction of the user Write meaningful title of your post so every one can get attention to your post and read your post on Facebook then they attract to give like on Facebook. For example, if you are running an astrology page, titles like "How To Read A Crystal Ball" or "How To Spot A Fake Psychic" will generate lots of interest.
2) Choose Nice Image For your Post
If you are aware of the importance and role of the image with your post which you are going to upload on Facebook, then keep in mind upload the eye catching image like some funny, beautiful or trendy image to attract the more person on the Facebook. If image uploaded likes to people who see your post then they can give like to your image or post.
3) Add Facebook Likes button in your Website or Blog
To get more Facebook like its also important that Facebook Like button should be added to your website or blog. If you not added yet then please find the my previous article which can understand clearly that How to Add Facebook Like Button in your Website Or Blog.  If Facebook Like button is added in your website then everyone who come on your website may be Like Facebook Button and you will got new like.
4) Like other Facebook Post or Page
You think why i say like other Facebook post or page, then understand if you like other people post or like them page then they check who one interested in your like and check your profile and then find your page or post. This is also give and take method to get more Facebook like. You can invite the other people directly into chat to like your Facebook page.
5) Invite Friend And Relative To Like on Facebook
Obviously every one has friend circle and relative, You can invite your friend or relative to like your post, image or Facebook page and also convince them to invite friends of friends to likes your Facebook post or page. This is very easy and popular way to get many more Facebook Likes.
6) Be Online and Active on Social Media
It is also important to active to your social media account to and need to give the reply of any input or comment come from other user then people can trust you and you can build the good circle.If you give comment or reply to other then other people will defiantly interested to Like or comment on Your Facebook Post or Photos.
7) Cross Promote Facebook Page or Post Url To Other Social Media
Meaning of Cross promote is add your Facebook post or page url to other social media like Twitter, Pintrest, LinkedIn or Tumbler and people who are not linked to your 
Facebook account
can also like and join to your Facebook account.
8) Facebook Ads Promotion
If you are running successful business and you have budget for the marketing for your product or business online then you can spend your money on the Facebook ad promotion to get more Likes on Facebook. It is better way to spread your post or page to many new people.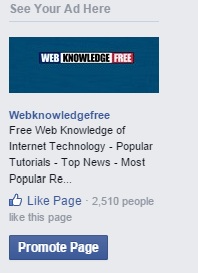 9) Put Facebook Like Box In Your Website or Blog
Place your Facebook Like or Fan Page Box into your website or blog. Everyone who visit your website get attention by seeing your Facebook Page and you may get more like your Facebook page.
10) Like For Like Website
Over the internet many website available that provide the like for like service for the Facebook page, post like and the comment. Like for Like means if you like other website page or post then you can earn the points and you can use your earn points to get more likes on Facebook Page or Post. This is give and take method to get more Facebook likes.