1) Angry Birds
Its a most popular Rovio Mobile Ltd. free game. Awesome guarantee good game fun and awesome Grantee good The #1 best-selling app gets a feathery new update with an extra 15 classic levels. It's the game play you all know and love, and this time the flock returns to pop those piggies!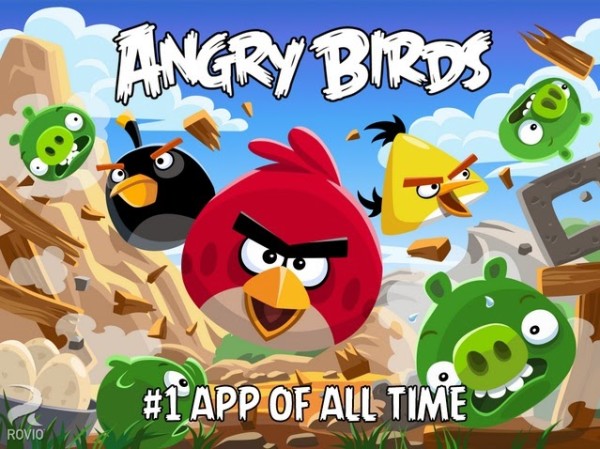 2) Temple Run
The addictive mega-hit Temple Run is now out for Android! You've stolen the cursed idol from the temple, and now you have to run for your life to escape the Evil Demon Monkeys nipping at your heels. Test your reflexes as you race down ancient temple walls and along sheer cliffs. Swipe to turn, jump and slide to avoid obstacles, collect coins and buy power ups, unlock new characters, and see how far you can run!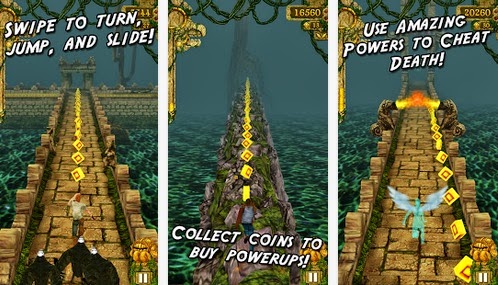 3) Flatout: Stuntman
Its a free game launched by the flatout series.
The Flatout series is one of the most popular stunt titles on gaming consoles, and this mobile version delivers all the same exciting action.
The Flatout series is the number one crazy racing and crazy stunts game on other platforms.This franchise has sold many millions of copies and now it is available on your tablet and phone with amazing graphics!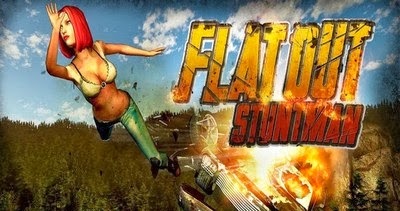 4) Real Racing 3
Real Racing 3 sets a new standard for mobile racing games it really must be experienced to be believed.
Featuring a wide variety of officially licensed tracks, an expanded 22-car grid, and over 50 meticulously detailed cars from makers like Porsche, Lamborghini, Dodge, Bugatti, and Audi.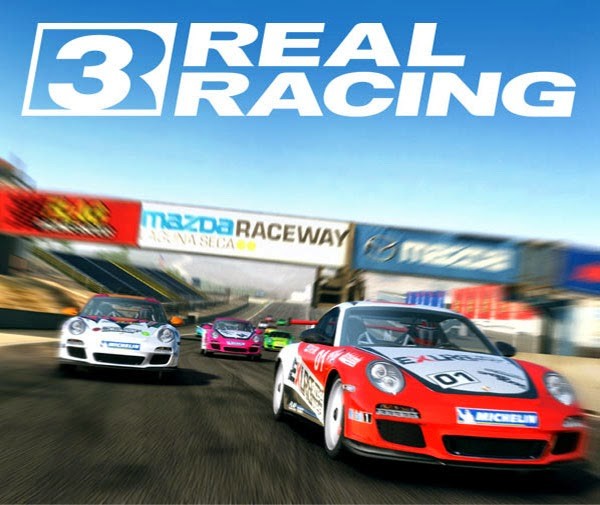 5) Fruit Ninja
Fruit Ninja is a juicy action game with squishy, splatty and satisfying fruit carnage! Become the ultimate bringer of sweet, tasty destruction with every single slash!
Fruit Ninja features three action-packed game play modes – Classic, Zen and the amazing Arcade mode.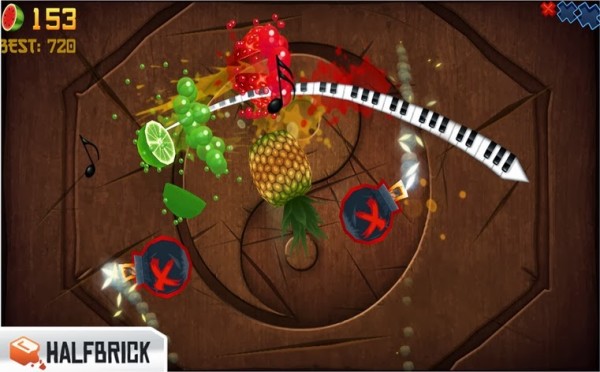 6) Candy Crush Saga
Candy Crush Saga is completely free to play but some in-game items such as extra moves or lives will require payment. You can turn-off the payment feature by disabling in-app purchases in your device's settings. The super hit game Candy Crush Saga is now available for Android phones and tablets!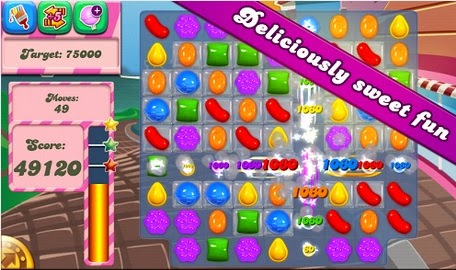 7) Cut the Rope
Cut the Rope is also free android game and it has 175 levels and more to come! The little green monster Om Nom is back and hungrier than ever! Team up with the Professor, a mad (but not bad!) scientist determined to study Om Nom's candy-loving behavior through a series of experiments. Use suction cups and other funny devices to collect shiny gold stars, uncover hidden prizes and unlock new levels!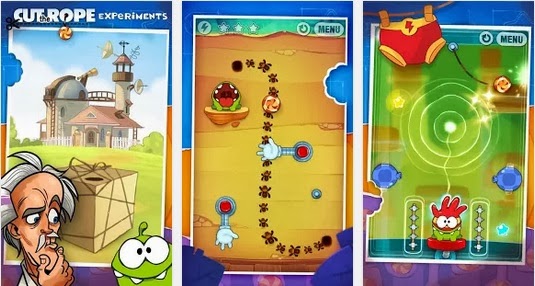 8) Kingdom Rush
Defend your kingdom against hordes of orcs, trolls, evil wizards and other nasty fiends in this medieval fantasy fun action packed tower defense game with RTS elements by Ironhide Game Studio.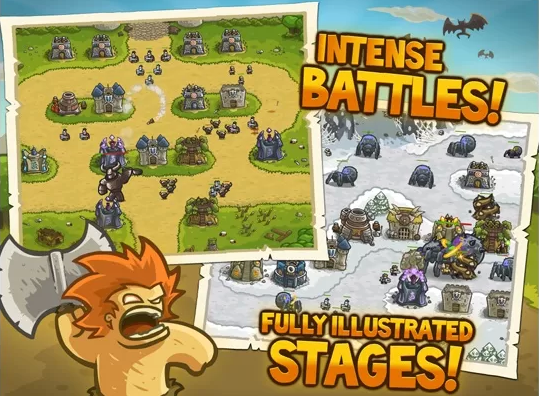 9) Inca Challenge: Memory Game
An amazing Inca challenge for your memory. The goal is to match pairs of cards in as little moves as possible and as fast as possible. Time is running out.