We are using the pen drive and the extra hard disk for the backup of the important data but it may be crashed or need to worry about lost or breakup. After some year I think use of pen drive or any media backup devices will be very less or may be no one use this kind of devices. Do you think when which device we will use to backup the data?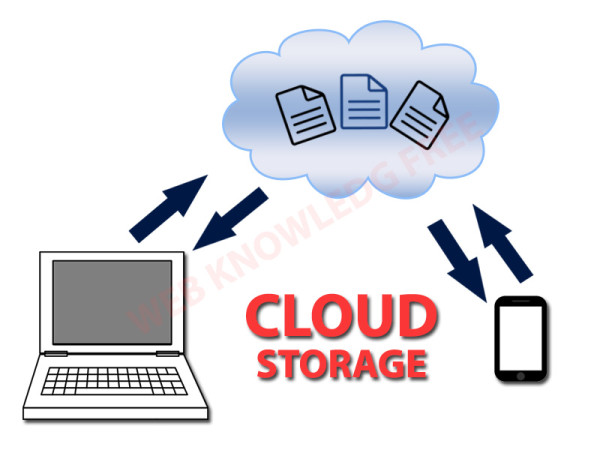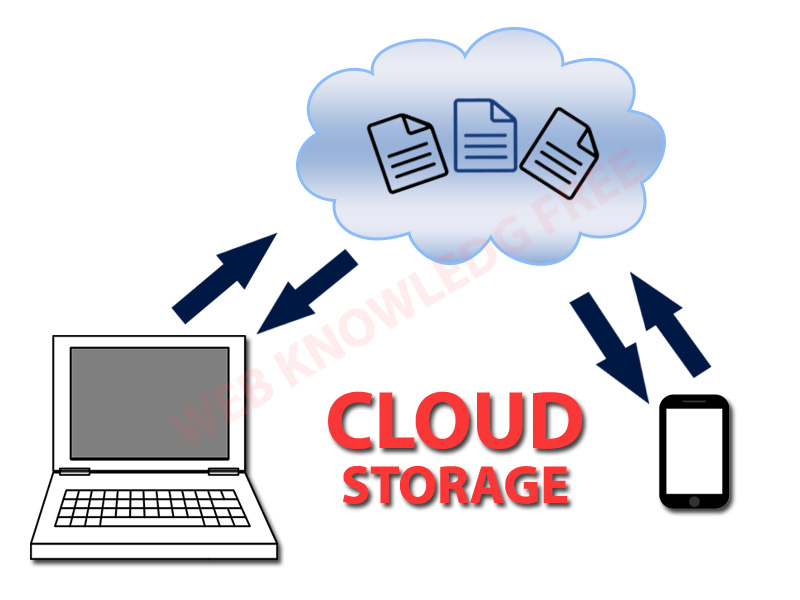 I am writing the post about not for any devices but the future will be changed by use of the online cloud storage or virtual drive for you pc and its not limited to the pc only but once your data upload on cloud storage server it can be access from any where and any devices like mobile or any tablet.
This type of technology will be very popular after some years when internet speed increased to high  MB (megabyte) per second. In very few country high data speed available but in future it will be done in many countries and at that time online cloud storage will be widely used for personal or business purpose.
1) Justcloud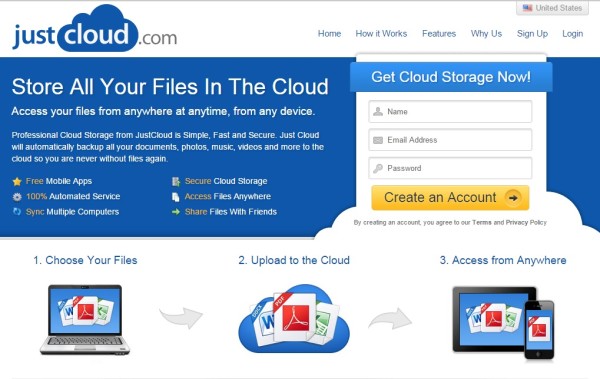 Just cloud is an online cloud storage website that allow us to store any kind of file like document, photos, music files and video files. Just cloud is very simple, fast and secure web application. Once you configure the your account and upload your file to the cloud server then all files can be accessed any where from any desktop or mobile devices. The whole  process of uploading and synchronizing from desktop to other devices is automated.
Just Cloud account has all features like mobile apps to access the files, share files with friends and online control panel access, technical supports.
2) Databagg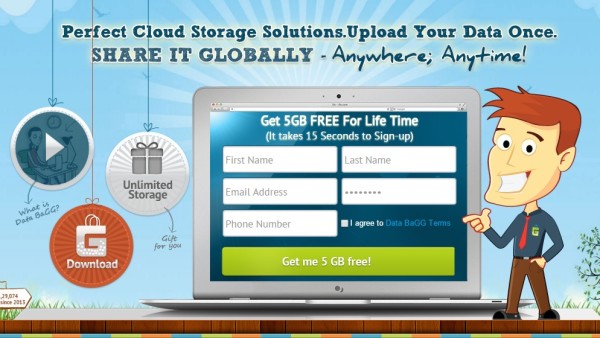 Data BaGG is also cloud storage application but to use it required to  download and install application in desktop or mobile. Data Bagg give 5GB free to start free access of the application. Once you download and installed you need to upload the your data to the Data BaGG application.
After upload you can access your data from online cloud storage into any pc, desktop and mobile or tablet. Data Bigg has also easy share option of the your files with your family or friends and any people you want share your content. Data Bigg online data storage application can be integrated seamlessly on a desktop or PC and Android mobile platform But not available for the IOS devices.
3) Livedrive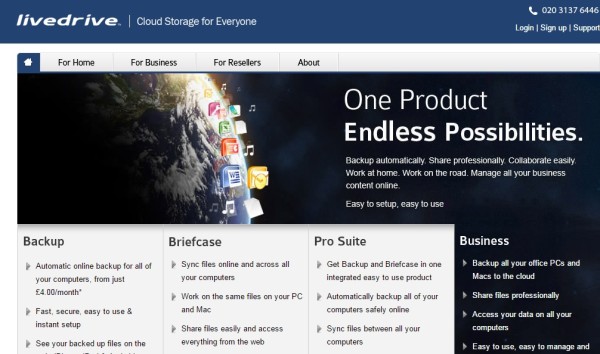 Livedrive is also automatic online backup for only  nominal charges for month. I know when it come to price then no one interested except the business person  but some time it can be helpful to store the personal information files that be updated automatically.
4) Surdoc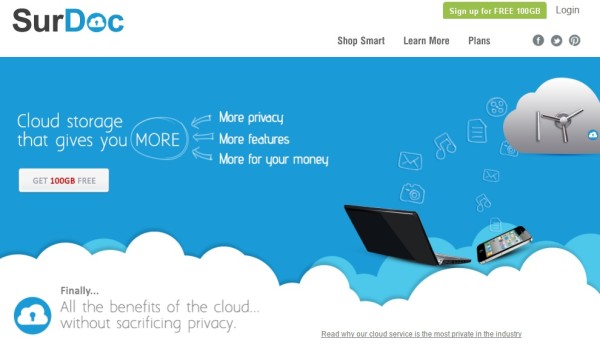 SurDoc is also a good cloud storage provider that give more privacy, more features and it allow up to 100GB Free storage capacity. It also work same as other and has the same features like upload file and access anywhere and any devices.
5) Hubic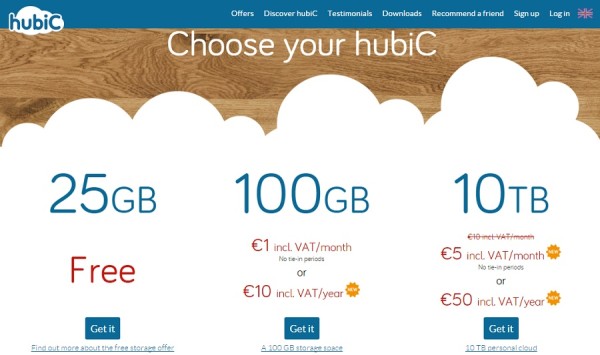 Hubic is cloud storage application that provide to storage for all types of file document, music, videos and photos. It has no limit of maximum file size. Automatic folder synchronization across the computer and option to share files and folder with just share link. It allow up to 25GB for the free usage of the cloud storage and after that you need to purchase the offer.
6) Ccloud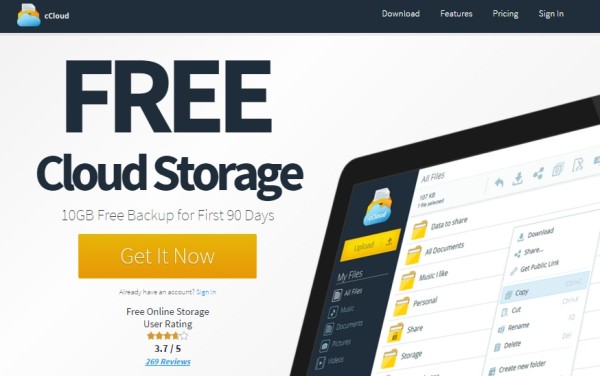 CCloud is also Free cloud storage provider and it provides upto 10 GB free backup for first 90 days.This can be used if you want to backup your data for limited period with your free account. If you want to more features like according to your storage capacity and long time you need to buy the plan. CCloud basically developed by the SecurityInfo — visit this link.
7) Zipcloud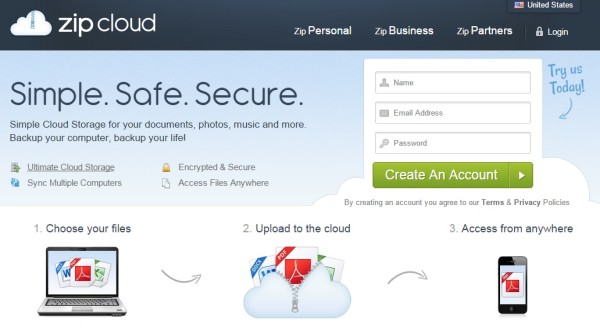 zipcloud is also online cloud storage application to store document files, media files etc. It has same concept as the justcloud and that is to upload the files and access any where using any device.
In addition, when looking for Online Document Converter for anyone to convert Word, Excel, PowerPoint..(doc, xls, ppt..), image formats like TIFF, JPG, HEIC and many other to PDF, PDF/A or Image. Check out here at sodapdf.com/sign-pdf/