Many people want to make the logo for their website and for the t-shirt design or card design but they are unfamiliar with complex software like Photoshop, coral draw but they are not easy to learn. Such software are costly and no one has time to installed into that desktop.
Here i am listing the many online logo maker tools which will help the people to make their logo online free.
1) Logo Maker

Description: Logo maker is free logo maker tool online. Logo maker provides the thousands of logo icons and it provide the trial periods 
View Site: http://www.logomaker.com
2) Flaming Text

Description: Flaming text is free Logo Designer Tool. It provides the variety of the ready made logo to make the logo in easily without knowledge of the web designer tools like the Photoshop or coral draw.  
View Site: http://www.flamingtext.in
3) Logo Garden

Description: Logo Garden provides free services to make the logo online with variety of available reference logo It's easy to make professional looking logo. It's provide the easily way to make the professional looking logo and different styles of logo design available for the business. It also allows to post the logo on Facebook so their friends can easily like the logo.
View Site: http://www.logogarden.com
4) Graphic Springs

Description: Graphic Springs allows to  browse hundreds of professionally designed graphics and provide the facilities to edit those graphic to make the good looking logo  with free online services. Its make the your website betters looks.
View Site: http://www.graphicsprings.com
5) EasyFreeLogo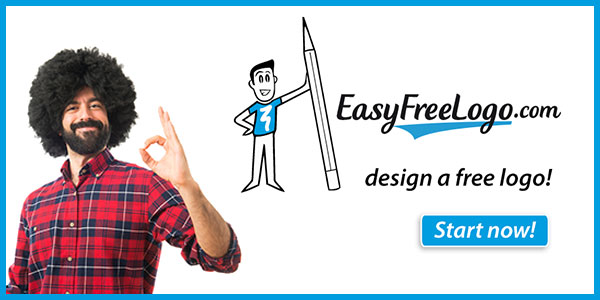 EasyFreeLogo.com is an easy and 100% free logo maker application. This logo design application is a good solution for little and starting projects, new blogs, entrepreneurs, school and university assignments, friends clubs, presenting business ideas. Test your creativity and start sketching a logo idea!
 View Site: http://www.EasyFreeLogo.com
Also find the other more online logo maker websites: 
http://www.freelogoservices.com
http://logotypemaker.com
http://www.logogenie.net
http://logoyes.com
http://www.onlinelogomaker.com
http://logotypecreator.com
http://www.logomatik.net
http://www.aaa-logo.com
http://www.logosnap.com
http://www.onlinelogomaker24.com
http://www.designmantic.com