Before you start a career of a designer, you have to answer yourself a lot of questions…and most likely you will not be able to find right answers due to lack of knowledge and experience.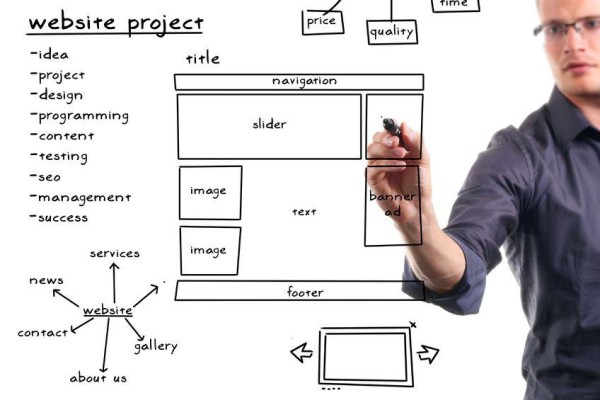 Some questions every designer should ask themselves according to WebCreationUK are; What knowledge is a must for a web designer? What programs you will have to learn? How much time you have to devote to learning and how to acquire professional skills? All these and much more we're going to discuss with you in the paper, giving you some essential tips on how so start a brilliant career.
What Knowledge Do You Need
To start, we would advise you to read any sensible book on design…or even just scroll it, stopping at those moments that are clear. At the initial stage it is important to understand the overall theoretical structure, and further gradually turn to details for explanations on a particular subject with deep study and understanding of the material. That is, in fact, it should be a working manual, which is always at hand.
In particular, you need the necessary basic knowledge about the elements and principles of web design, fonts, and color theory. Special attention should be paid to such concept as "a website", its structure and principles of existence.
The one more area you should have idea about is the basics of HTML5 and CSS3. Even if you are not going to layout by yourself, it is still necessary to understand how to typeset a website. This will help you avoid making mistakes at the stage of website design creating. As for the basics of programming, they are not necessary at the very start, so it's up to you. Also, it would be good to understand WordPress, since it's the most widely used website platform.
Programs to Learn
In this matter, we stick to minimalism. We sincerely believe that in order to make the more or less appropriate design, knowledge of Photoshop is enough. Sure, you Photoshop skills should not be at a novice level. So you have to take time learning this software. As for other tools – it's optional and up to you. Typeset can be done with Notepad, nothing else.
How Much Time to Spend Learning
This is quite individually. The main point is that even having learnt how to use Photoshop in theory, you will never become a true designer. Mastering Photoshop will take about a few months; after that you can pass to studying works of other designers. Examine them carefully, taking apart into pieces. Continue to work on tutorials along the way. There is a great possibility that by combining theory and practice you will achieve a quantum leap.
Generally, after 4–5 months of training you will have an adequate understanding of the design process (of course, providing that during that time you will self-educate, study theory and train hard).
How to Acquire Practical Skills
We advise you to start from copying your favorite websites. Just as the workout! Do not reinvent the wheel – just try to do the same, just try to do well. We assure you, you will get completely different result.
The next step we would advise is to take some quality free WordPress theme and thoroughly understand its code in order to try to manage the design elements.
What You Should Take Care of in Advance
Be sure to take care of two things:
First, be sure to get online account for making funds for payment of your services.

Secondly, be sure to find a place to present your portfolio online. Well, it should be made properly. If you have not completed projects yet, please perform a design and present it in your portfolio.
How to Set the Rate
Define your rate before communicate with customers. There is nothing worse when you're speaking with a potential customer and you're not able to set the price. The best is to make a page with different rates for your services. It is convenient for you and the customer.
Never inflate prices artificially, since it may characterize you as an inexperienced designer who just wants to hit the jackpot.
How to Find a Customer
At first, do not neglect the traditional way of finding a customer. You can register on all sorts of popular freelance exchanges and present your page there with a description of services and examples of works. You may find a customer there, but it's likely you will have to wait a lot, since customers are first turning to top freelancers.
The other way is to search on SEO forums. These guys are always in need of Landing Pages and feeds. Therefore, they are very interested in design services. Carefully read design section, see what works are presented there and for what price.
The main point is not to just sit and wait when someone will offer you a job. At first you have to work hard in the search.
How to Communicate With Customers
Finally, you have got a customer who is interested in your services. At this stage, try to find out as much details about the project as possible. Ask the customer to show websites that he likes; ask about what he would certainly not like to see.  Never underestimate the terms, no matter how much you want it. Better add a couple of days for the insurance.
How to Keep Yourself in Good Shape
Once you develop basic skills in the creation of designs, try to gradually expand your technical arsenal. Try to keep up with all the innovations in the industry of web design and quickly implement new chips into your designs.
Now there are a lot of guides and tutorials, using which you can easily master all the innovations. Being in trend, you professionally grow and remain modern and competitive.
Bio:
Brian Jens is a designer and blogger of DesignContest. He's found of design, especially if it fits the latest tendencies and trends. Brian adores all up-to-date stuff, no matter whether it's connected with his profession.