Every one know Google is an American multinational technology company and it is specializing in many services like Internet related services and products. Google services include online advertising search engine, technologies, cloud computing, and other software.
Larry Page who is a Google founder and CEO, Now Larry Page is CEO of Alphabet.  Google has replaced him to new CEO Sundar Pichai.
Many of google employees will be reporting to the Google CEO Sundar Pichai for the services like Google search, Maps, ads, apps, Android an YouTube.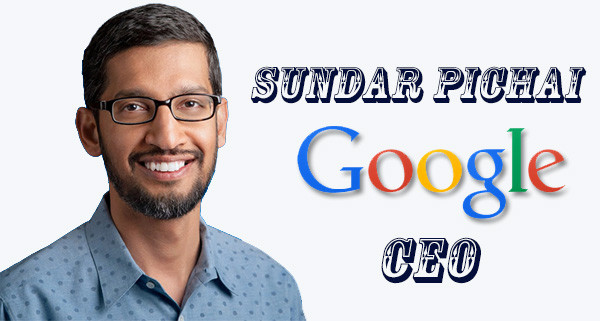 Sundar Pichai born in India's state Chennai. Its to be produce for Indian people because Sundar Pichai is the first person who become Google CEO. Sundar Pichai was studied in the Indian Institute of Technology In Kharagpur.
Sundar Pichai was working on Search Toolbar that is build for the Internet Browser. After the Google Chrome browser success Google was also lunched the many devices like Google Chrome Cast Streaming Device.
Its great News for the Indian people who is CEO of the most Technology company in the America.  Sundar Pichai  was started his carrier in Google for
Sundar Pichai, the rising star of Indian Who is the CEO of  Google and He  finally reached the top of the technology. Sundar Pichai  joined Google in 2004 and He was the driving force hero behind Google Chrome  Browser and the Chrome OS.
It will be wonderful news If we  know the  Google CEO salary. According to research Google CEO Sundar Pichais Salary is $50 million per year. We can say this salary amount  more than the any medium level company profits.