Today every business need the video marketing to promote their business on website or even tv ads. Whiteboard animation video is also essential requirement for the branding of the any business and any professional person who want to promote their self with over the internet. In this article I found some cool online video editor tools that can be extremely help some one or business people to create free video for their personal, education or business promoting. Some of the tools provide free with limited features and provide advanced features for the business purpose.
If you have a YouTube channel, and you want to create animated videos that can be attractive with the potential to go viral, then this kind of online video editing tool can be very helpful. You can use the following tools for your branding as well.
Speaking about branding, I, Kalpesh Patel, am the lead developer for the company TITAN Creative Group headed by John Gleneicki. TITAN can provide your business with everything your brand needs to stay ahead of the competition. From Logo and product design, to responsive website development. Whether you are a small business or a Fortune 500 Company, TITAN is a boutique Creative Agency that can handle everything your Brand needs.
List of the Online Video Editor Websites: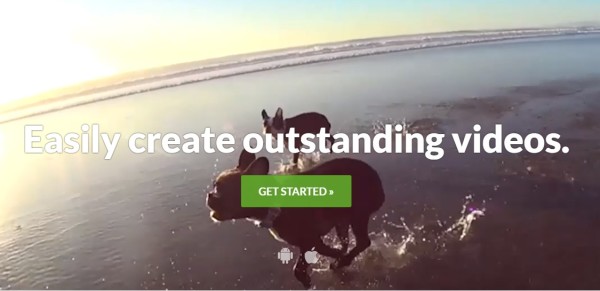 Wevideo is free online tool that allow to create the video for your personal use. It allow up to 1 GB of cloud storage and are limited to 5 minutes. You can publish video without WeVideo watermark using personal account. It allow access to larger music library and advanced editing features like screen recording. WeVideo is cloud based so you can access your video wherever you are and access to your media library any where.
You can directly share your work to social media website like Facebook and get benefit of promoting your work directly from WeVideo. You can also download or embed video on your website. WeVideo provides many features like transform, color keying and animation of screen. It provide some premium feature like white-labeling, screen casting.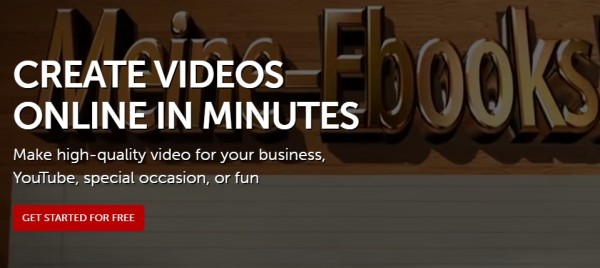 Flixpress is great online video make tool and specially for high quality video for the business, you tube. As per website information millions of videos are created on this website. Flixpress provide free, personal, expert, professional and enterprise plans as per requirement and it charge according to the plans. Flixpress provides many ready made templates that can be used to create video easily. Flixpress has collection of various categories templates and it very useful for the big business specially modeling, branding etc.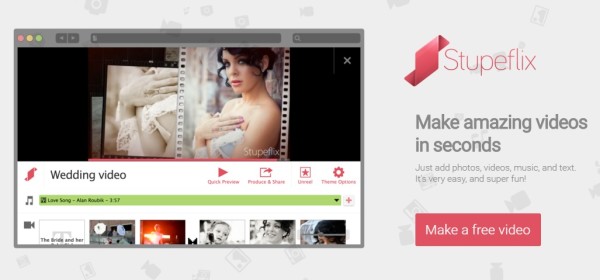 Stupeflix  is free video editor to make video by using photos, clip and musics. Stupeflix allow unlimited free video up to 20 minutes long with beautiful themes and unique looks. It has some unique feature like add maps, custom transitions, add voice over, set volumes etc.  It allow to import directly from social media like Facebook, Instagram, Dropbox and flicker and allow to upload to you tube, Facebook or embed to your website.

Biteable is also an Online Video Maker tool and we can use it easily to create online video. Just create an account on Biteable and select animation styles by selecting the scene styles, write text , choose colors and photos and add music. After finish this in last step just click "Email me my Video" and your can get your video in you email account. I think it will be very good for who don't know more about animation and software's used for animations and those people can easily create video online.