SEMrush is a best tool for keyword research and specially in organic research and Its provide analytic report for your website and blog. Its completely Online Tool with option to use free and paid services.
SEMrush is great tool to improve your website or blog SEO ranking. SEMrush provides many features in free of cost but with limited access to those features like organic research, backlinks report, video advertising research and advertising research. SEMrush also used to discover your organic competitors.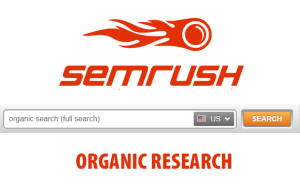 I personally use this Free Online Tools To Find Best Keywords when thinking about writing any post and I always search related and high volume keywords for my blog post. I know no one provides all in free of cost but SEMrush provides top 10 keywords and is enough to get a title for the new topic for blog or website keywords analysis.
Main purpose of SEMrush from my point view is to find the Organic Search Analysis. SEMrush provides competitors best keywords and we can choose the Content Curation Tools to target with the competitors best keywords and we can create a nice post or topic for our blog or website.
See the following example when i want to write the post about Google Adsense then I write Google Adsense in SEMrush Search and SEMrush will find the organic keywords related to Google Adsense. You can see Google Adsense Organic Keyword In SEMrush here.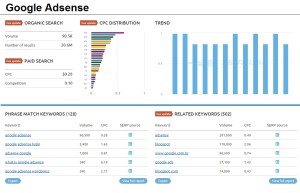 As shown in above screen SEMrush provide best top 10 keywords and competitors result that can be help me for choosing the best keyword for my blog post topic. SEMrush report displays the organic search keywords, Trends for those keywords, matching keyword phrase and related keywords.
Generally we can say SEMrush report displays the best keywords and according to its position and volume of that keywords and all keywords are approximately comes on Google first or second pages.
SEMrush is also not limited to only organic research but it has many other features like deep links analysis for backlink, video advertising research, product listing ads, paid search reports.
If you have good website but not know about to discover your competitors and find best organic keywords with high volume traffics then I suggest that you can use the SEMrush and visit now the following link to get started of using SEMrush.